LinkedIn has long been the ugly duckling of the social media landscape. It's developed a reputation as boring, corporate, and cold compared to other, more fun and lively social platforms like Instagram or Snapchat. Let's be honest, there are very few people out there unwinding on their lunchbreaks or after work on LinkedIn. It's easy for the site to become an afterthought for your organisation's online presence.
But quietly, LinkedIn has become a major player in the digital realm. It currently boasts 467 million users globally, with 40 per cent of those users checking the platform every day. More importantly, 1 in 3 professionals on the planet is on LinkedIn, and nearly 1 in 2 key decision makers use LinkedIn for business purposes. Research by Investis IQ found that LinkedIn is the number-one social network for driving traffic to corporate websites.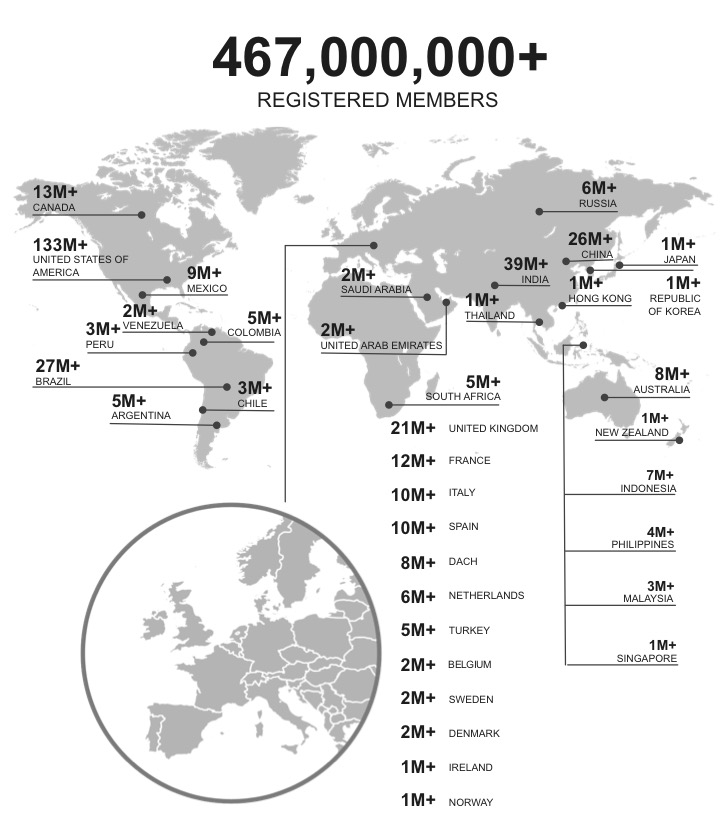 Quite simply, LinkedIn is the space for professional interaction and engagement online and there's several compelling reasons why your organisation can't afford to ignore it.
LinkedIn allows you to introduce your organisation in a positive light
You always want to make a good first impression, which is why having an up-to-date and well-designed website is so important. But first you need people to notice you – very few people's first interaction with your organisation will be on your website but more likely through search or through social. Creating a clear, visually appealing company page on LinkedIn that explains who you are and what you do is vital. The easier it is for people to find you online, the easier it is for them to trust you. New visitors that see an organised page that's being updated regularly with valuable content about your activities or the industry you're in will not only build your legitimacy but establish your organisation as an authority in your field.
LinkedIn can build your network with high quality connections
Beyond just introducing yourself to a new audience, a regularly updated LinkedIn company page gives your connections the opportunity to get to know you and see the value of what your organisation does. It goes without saying that producing your own content is a must for reaching and engaging your target audience, but content creation is a time consuming process. You can supplement this by recommending relevant articles and industry news in the interim to keep a steady stream of activity from your page. If you can add commentary offering your organisation's expert perspective, it's an easy and effective way to build credibility and trust amongst your audience. It doesn't all have to be business either; using your staff in your posts and showing what's going on at your office or out in the field can inject some personality into the page, helping to create a warmer perception of your brand.
It's also a great idea to search for LinkedIn groups relevant to your industry and spend some time looking at the conversations going on and the level of participation. You'll be able to keep your finger on the pulse of what the key issues within your field are and what's generating the most discussion and interest, which will help you tailor future content for your audience.
LinkedIn may offer the most accurate targeting of any social network
If LinkedIn is an afterthought as a social platform, its advertising features are completely forgotten by most marketing teams when it comes to digital spend. This probably comes back to the perception that LinkedIn is really only effective at forging connections with B2B companies. But there's a few reasons why LinkedIn's ad platform is worth another look for two main reasons.
First, LinkedIn profiles often contain more detailed and up-to-date 'professional' information from individuals, compared to the information provided on other social networks like Facebook and Twitter. No amount of big data learning is as accurate as a human providing the information themselves. Secondly, LinkedIn offers some great targeting features, including the ability to target by job title, employer, role, skills and interest. This allows you to make sure your message is getting in front of exactly the right audience, as well as allowing you to tailor specific messaging to differing segments of that audience.
LinkedIn is one of the easiest ways to boost your search rankings
Remember earlier in this piece when we mentioned that people were more likely to find your website through search or through social? LinkedIn is basically both of those in one. Keeping your LinkedIn page active and regularly updated can help improve your search rankings. Google ranks LinkedIn pages and posts highly in its result pages, so regular posting that has been optimised for SEO and feature backlinks to your website can help increase your visitor traffic.
You can optimise your company page for SEO by adding the most important keywords that define your company and services. LinkedIn also offers a specialisation page where you're able to define your highest performing keywords, so that your company page will appear in search results when people search for specific services.
LinkedIn will never be as cool as some of the trendier social networks but it has put in a lot of effort into getting a growing number of industry professionals and key decision makers using the platform. It's important to keep in mind who your target audience is, where they are online and why do they use the platforms they use. For most organisations, there's a large group of high value users on LinkedIn that can be reached with the right social strategy.
For further website and digital services advice, please contact Campaign Capital.
CGM Communications influences and inspires action through connection and the sharing of stories. We support strategic communication with the community, government and media.