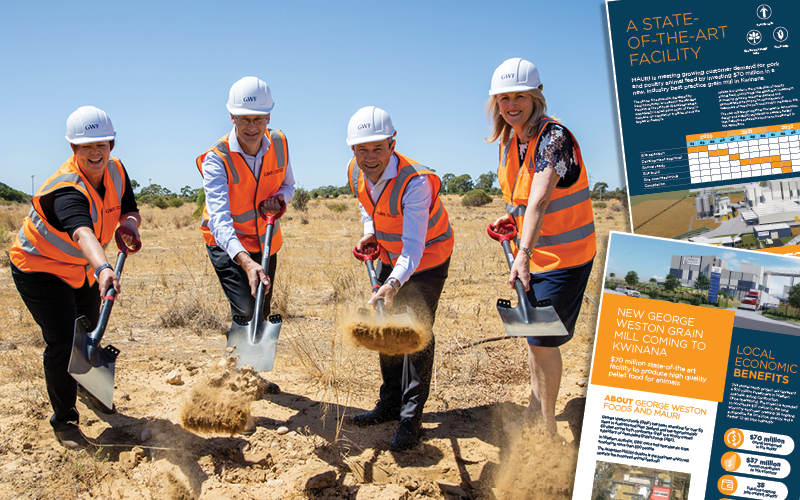 "CGM supported George Weston Foods in the identification of a site for our new animal feed processing plant in Western Australia. This involved engaging with the community and key stakeholders across multiple potential sites, then working on securing state and local government approvals for our chosen site in Kwinana. CGM also supported GWF to secure significant State Government funding for the project. After a final investment decision was made, CGM supported our internal stakeholder communications across our other WA operations, as well as managing a launch event and associated media engagement. With travel to WA restricted during COVID, CGM provided critical support to our east coast communications teams to bring this project to fruition."
---
"We initially engaged CGM for a brief project but were immediately taken with their proactivity, strategic thinking and real interest in our goals and what we represent. They are always responsive and we haven't stopped using them since!"
---
"CGM is more than a service provider, they are a colleague, a collaborator and a partner. They work with us, not for us, and the end result is a great result for Lifeline WA."
---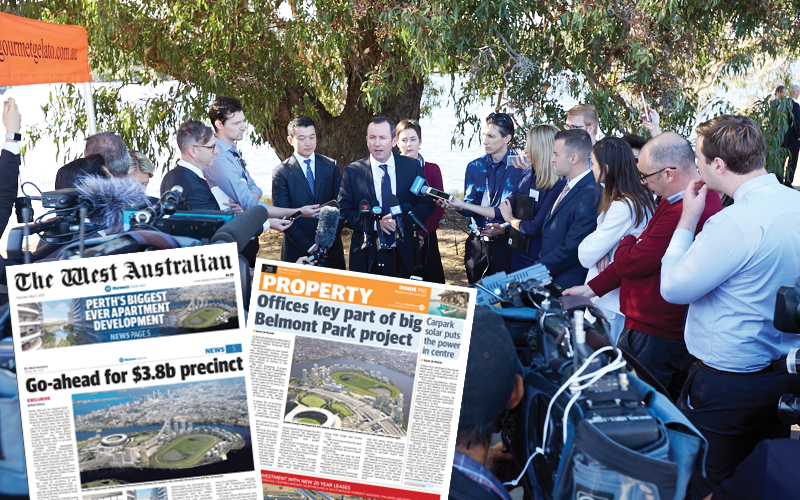 "CGM supported Golden Group in gaining government support for our proposed Belmont Park redevelopment in Burswood. This involves ongoing engagement with key ministers, the Premier and their offices.
Golden Group first engaged CGM in 2018 to announce the sod-turning on the project. At this time, they worked on our behalf with government and media to communicate that we were committed to revitalising Perth and contributing to the economy, as well as being known for our innovative, sustainable developments throughout Western Australia.
CGM's work since this time has been invaluable in ensuring we maintain a strong and trusted relationship with the State Government, with access to the highest decision makers. They are available whenever we need them, and their knowledge of government policy is unparalleled. They have also exceeded all expectations in terms of media relations.
I recommend CGM for both local and international developers looking to navigate the approvals process and gain community and political support for their projects."
---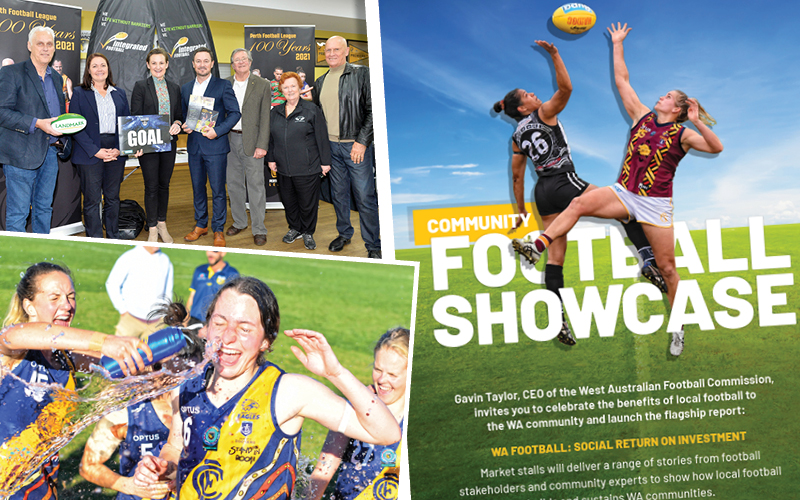 "Daniel and CGM Communications delivered exactly the outcome we were looking for. We found Daniel very available, and in the thick of negotiations he was accessible on short notice, which was great. Daniel provided effective insight and balance to our negotiations whilst ensuring conversations with the right stakeholders occurred at the right time."
---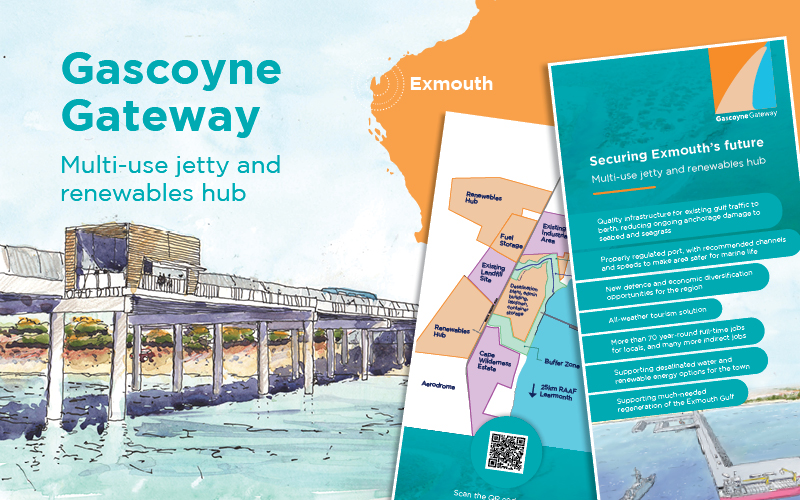 "CGM is providing invaluable support as we work to secure government and community support for our greenfields port and renewables infrastructure project.
CGM has helped us strategically plan and engage with key government stakeholders and influencers, as well as build valuable relationships with key community and industry stakeholders. While managing our media engagement, as well as communication with the community through our website, social media channels and online video, they have delivered efficiently, effectively and have been an integral part of our project team. I couldn't recommend them highly enough."
---
"CGM were easy to work with and were strategic in their efforts on the ground, easily managing all the moving parts. I highly recommend CGM Communications to run a public advocacy campaign."
---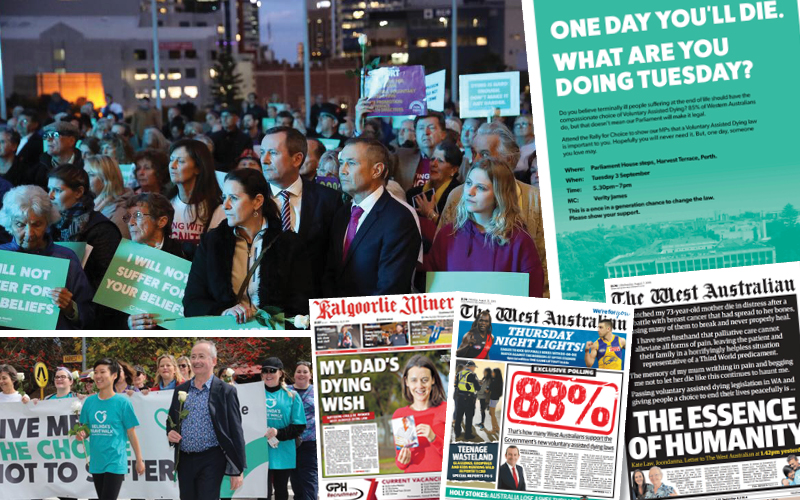 "Getting a law passed for voluntary assisted dying is one of the hardest political challenges to take on. At Go Gentle, to achieve our goal, we needed a strategic communications partner who understood WA's political and media landscape; knew how to negotiate it effectively; and who were prepared to work unreasonable hours for a cause they believed in. CGM delivered all that and more. No matter the challenge, they were always ready with another idea, and always ready to go."
---