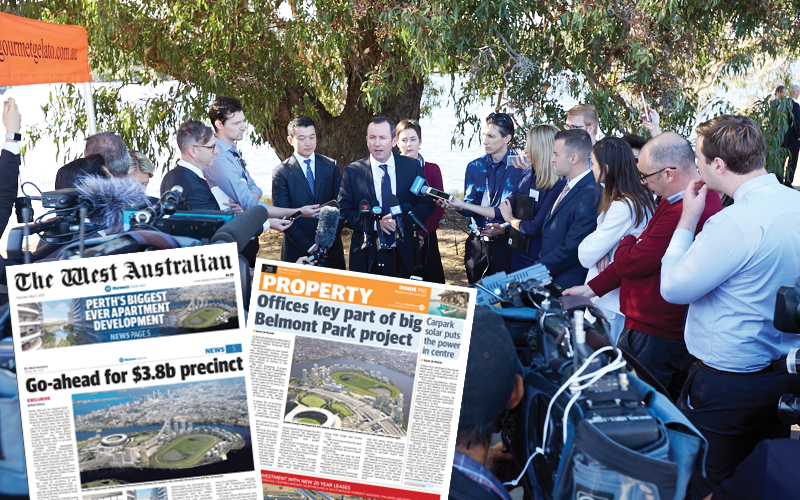 "CGM supported Golden Group in gaining government support for our proposed Belmont Park redevelopment in Burswood. This involves ongoing engagement with key ministers, the Premier and their offices.
Golden Group first engaged CGM in 2018 to announce the sod-turning on the project. At this time, they worked on our behalf with government and media to communicate that we were committed to revitalising Perth and contributing to the economy, as well as being known for our innovative, sustainable developments throughout Western Australia.
CGM's work since this time has been invaluable in ensuring we maintain a strong and trusted relationship with the State Government, with access to the highest decision makers. They are available whenever we need them, and their knowledge of government policy is unparalleled. They have also exceeded all expectations in terms of media relations.
I recommend CGM for both local and international developers looking to navigate the approvals process and gain community and political support for their projects."