CGM Voices by author: Anthony Fisk
Blogs by Author: Anthony Fisk. [Show All]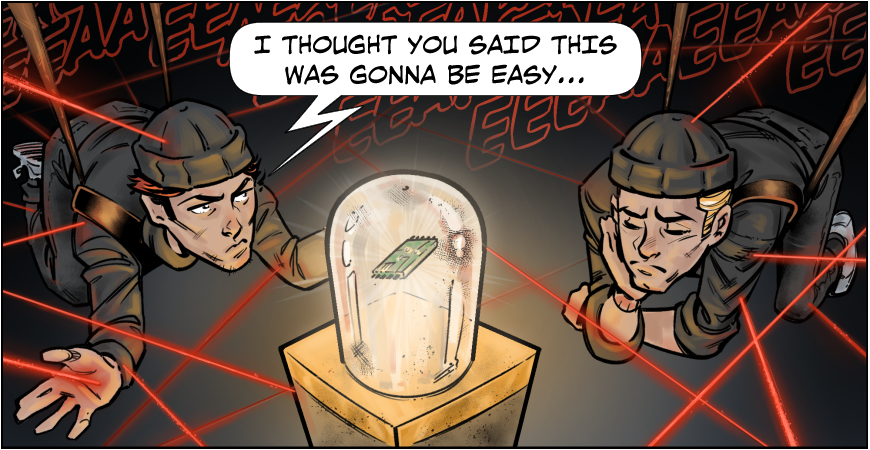 By Anthony Fisk

Every day, businesses are attacked by cyber criminals looking to steal data for the purposes of financial gain, corporate espionage or general business disruption.
Smaller businesses, with lower levels of resources available to online security, are generally more vulnerable to cyber attacks. Bank accounts, email systems and business devices, including computers and mobiles, are just a few of the critical business assets that face compromise.
According to a survey by the Australian Cyber Security Centre (ACSC), 62 per cent of small business respondents had experienced a cyber security incident in the last year. In fact, the ACSC receives one report of cybercrime every 10 minutes.
This vulnerability has been further exposed in recent months as businesses responded to the coronavirus challenge. Cyber criminals took advantage of new security weaknesses that emerged as employees started working remotely – often using shared computers over insecure home networks.
Despite the obvious threat, many small businesses aren't prepared for the impact of a cyber attack. If your customers' sensitive financial and personal data is lost to a third party, what can you do to limit the reputational damage to your organisation resulting from such a breach?
The first step should always be preparation. Cyber breaches can happen quickly, so consider putting an incident response plan in place to respond to an attack or data breach. This includes your immediate reaction, which should include determining what type of attack has occurred and how to protect remaining data.
The second part of your plan should focus on communicating during the crisis and maintaining your reputation over the longer term. As part of this, you should acknowledge and plan for deviations, which occur in real scenarios, and prepare draft responses to these scenarios to minimise problems arising from rushed decision making.
Last week, my colleague described the 3 C's of crisis management. Showing care, control and commitment provides the basis for all crisis communication. When it comes to a cyber breach, here's some tips on how to put these principles into action:
Obtain information first – when hearing about personal data breaches, your customers are likely to assume the worst, so be clear about what was compromised (or be genuine and tell people you don't know)
Disclose what you know openly – assume everything is discoverable so don't withhold key details
Convey accurate information about the breach – don't make claims about the "sophistication" of the attack without clear evidence
Use unambiguous and clear messaging – and if you are providing technical advice, ensure it is specific and actionable
Communicate quickly and frequently – use all the channels available at your disposal including staff, email, web, social media and messaging apps, and make sure the messaging is consistent
Take ownership for the breach – this is customer data that was entrusted to you; don't play the victim
Understand and admit the problem – explain what happened and how you plan to fix the problem
Understand the true value of personal data – ensure your apology is genuine and empathetic
Of course, you want to avoid a cyber attack ever happening to you. If your business handles personal or sensitive information, you must be particularly careful about how it is protected. For further advice and practical tips visit www.cyber.gov.au
And for help with planning and preparation for crisis situations, including cyber breaches, please contact the team at CGM Communications.
---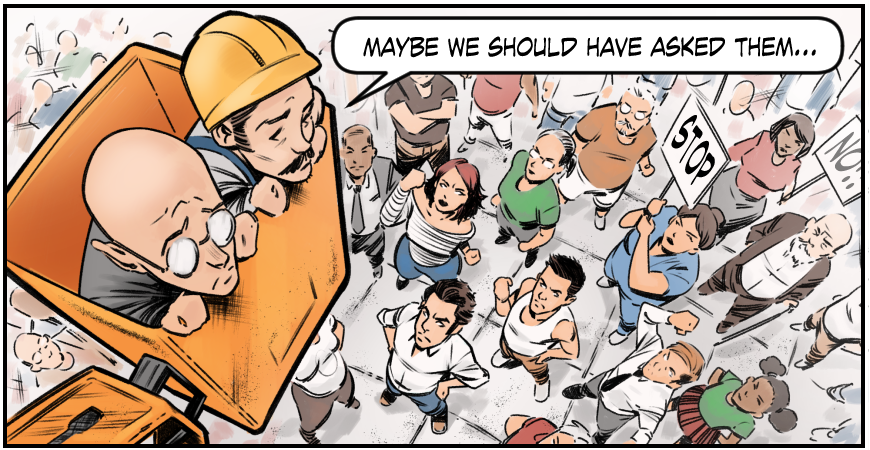 By Anthony Fisk
The last week has seen a number of large high-profile development projects stall at the approval stage. The WA Planning Commission (WAPC) vetoed Satterley's long-planned North Stoneville residential community in the Perth Hills due to fire concerns. The controversial $320m Chellingworth redevelopment in Nedlands was also rejected by planning authorities based on excessive bulk, parking and traffic issues.
Some of our leading planning experts were surprised by these decisions. Each of the developments required significant investment and time to get right, and both proponents believed they had met or exceeded planning requirements.
But what these developments have in common is the widespread and strident resistance to the plans by many in the local community. In both cases, neighbours banded together to organise on social media, lobby their MPs, and even run a sophisticated media campaign.
The "Save Perth Hills" campaign certainly captured the attention of the Hills community. Whether it was the thriving Facebook page, the bumper stickers on cars across Perth, or the thousands that attended community rallies – it became clear that the community had rejected the development.
On the other hand, and just down the road from Chellingworth, Paul Blackburne's $300m redevelopment of the Sundowner site in Claremont has been given the green light. This revitalisation of a neglected hostel site told a positive story of renewal, fostered a level of community acceptance, and had the support of the Premier, alongside the creation of 920 new jobs.
With the expedited passage of legislation to fast-track significant developments in WA, and a raft of new tax breaks, it would seem our State Government is doing what it can to help facilitate investment in the housing sector.
But despite this encouraging environment, early stakeholder and community engagement has never been more important. What's more, engagement and communication is actively encouraged by planning authorities eager to get shovel-ready projects up and running.
To this end, the State Development Assessment Unit, within the Department of Planning, Lands and Heritage, has been established to help progress significant developments as defined in the new legislation. This team of experienced planners will receive and assess all proposals on behalf of the WAPC.
Again, early engagement is key to success in this new pathway. It is designed to address any issues prior to lodgement of the development application and also provide assistance and advice on essential stakeholder and public engagement.
Of course, any early engagement should include genuine conversations with neighbours and community leaders on what they want from any redevelopment and how they would like to be engaged. These conversations could prove to be the determining factor in gaining development approval, so it's worth doing right.
CGM Communications works closely with developers and planning experts to help guide these proposals through the new processes and deliver the community, government and media support necessary to see well-designed developments succeed.
For further information on the new process please visit https://www.dplh.wa.gov.au/sdau
---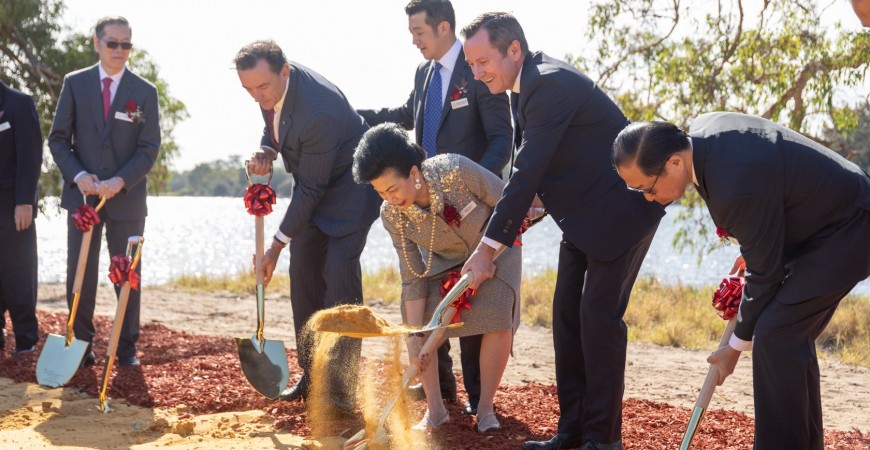 By Anthony Fisk
This week's announcement by the McGowan Government to reduce red tape on major developments is a game changer for many in the development industry.

These new laws, if passed, will streamline the lengthy and complex development application process and kick start significant projects to boost economic activity in the State.

The WA Planning Commission (WAPC) would, for 18 months, be given the power to approve or reject developments worth more than $30 million, or with more than 100 dwellings or a minimum 20,000sqm commercial space.

Developers that meet the criteria would be able to lodge plans directly with the Department of Planning, Lands and Heritage, which would facilitate consultation, assess proposals and provide recommendations to the WAPC.

Regional and tourism projects of "State significance" could also be referred to the Commission by the Premier on the recommendation of the Planning Minister.

Under the current system, major projects require involvement from a range of agencies to deliver water, roads, fire safety, environmental outcomes and more. In the absence of a coordinated approach, each agency often has requirements that differ or even conflict with those of other agencies.

For example, a residential development on the urban fringe may be required by the Department of Fire and Emergency Services (DFES) to cut down swathes of trees to act as a fire break. However, cutting down acres of native forests may not be consistent with the preferred outcomes set down by environmental agencies.

Without a coordinated approach and a level of urgency to see these major projects succeed, developers can find themselves negotiating complex access and other arrangements across multiple government departments for months and even years.

While the industry has welcomed the move to streamline the approvals process, there has been some concern that these new rules could sidestep local councils and reduce engagement with the communities likely to be affected by these major developments.

But while these concerns are understandable, it's worth pointing out that the new legislation is expected to establish a consistent approach to community consultation and engagement for these major projects. The State Government is very much aware of the ability of communities to connect and activate very effectively over local issues.

West Australians expect to be listened to and engaged with when it comes to developments in their own backyard. Despite the laggard economy, locals can and will organise against developments they see as inconsistent with their community. You only have to think of the recent failures of the Roe 8 Freight Link, Point Grey Marina, and Scarborough Beach Twin Towers to understand the power of organised community resistance.

Our communities are not only looking for more engagement, they're demanding best practice community engagement, including the framework established by the International Association of Public Participation (IAP2). Despite these proposed legislative changes, CGM Communications will continue to help developers gain community acceptance and support for these major projects using these best-practice models.

Our experience with our developer clients is that the most significant project delays are not caused by the local community, but by the red tape dispensed by government. WA Planning Minister Rita Saffioti is hoping to speed up the development approval process by having agencies prioritise major projects, by cooperating better and by providing advice earlier.

This new approach aims to tighten this process to make sure all agencies involved in providing advice to developers are doing it in a more timely and efficient manner, and without the need to bring issues and conflicts to the attention of government.

We anticipate this will bring projects we have been discussing with our clients for several years off the drawing boards, and significant developments, which may have stalled due to COVID-19, back to life.
---