CGM Voices by author: Mark Ravi
Blogs by Author: Mark Ravi. [Show All]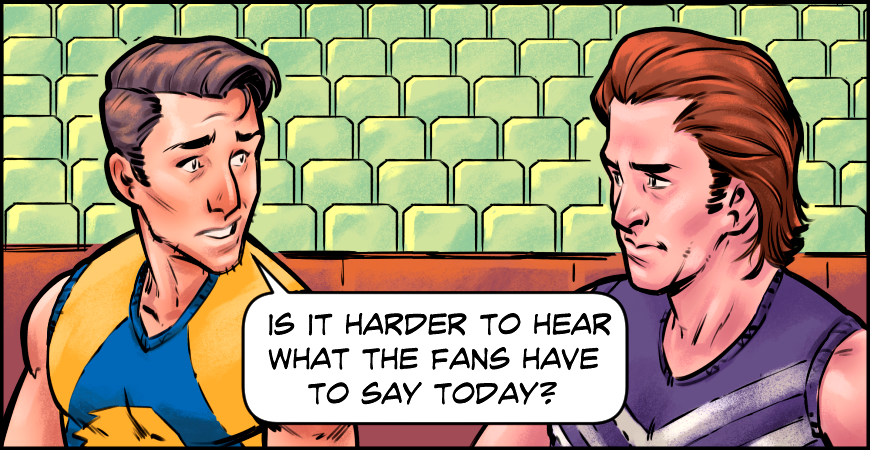 By Mark Ravi
Professional sports, at their core, are a public spectacle. Without the interest and attention of the public, it isn't possible for athletes to make a living pursuing their sport.
What happens then, when professional team sports are unable to perform for the public? In 2020, we found out. Some clubs called for their members to continue to offer financial support. Others laid off "non-essential" staff to reduce costs. If the COVID-19 pandemic taught Australia's sporting clubs anything, it's not to take fans for granted.
It also changed the way teams had to communicate with their members and fans to hold their interest.
In the past few months alone, Western Australians have seen last-minute changes from government and unexpected outbreaks have significant impacts on sporting events.
How then have some of WA's biggest sporting clubs – the West Coast Eagles and Fremantle Dockers – interacted with the public throughout the pandemic and what lessons can be learned?
The Eagles and Dockers have experienced similar challenges throughout the COVID-19 pandemic in terms of border closures and lockdowns. A closer look shows how they have both communicated differently about these challenges with their fanbases.
The West Coast Eagles are unquestionably the most popular AFL team in WA, with long waiting lists for memberships and a history of on-field success that has resulted in four premierships.
In addressing the ongoing uncertainty of the 2021 AFL season, Eagles CEO Trevor Nisbett laid out some of the details and the uncertainties, closing with this:
"Sadly, some of the certainties that we enjoyed in the past are gone – hopefully not forever – however, we will continue to take steps to improve, to allow us to contribute even more to our members and the community, and to provide the best possible value for your membership."
This email, coming at the end of the 2020 season, acknowledged the feelings of the fanbase, without laying blame, offered hope and offered the required detail on practical concerns. As far as communications in a time of crisis, it's a good example.
In May this year, Mr Nisbett had to announce that the derby would proceed without a crowd.
Mr Nisbett kept it brief, this time acknowledging the feelings of the fans and put it in the context of the health and safety of the community.
What was lacking was detail about the practical information for fans who had purchased tickets, specifically about the possibility of refunds.
In each of these examples, Mr Nisbett and the Eagles showed restraint in reacting to both good and bad news and acknowledged the feelings of the fans.
In comparison to the West Coast Eagles, the Fremantle Dockers faced a much more uncertain future at the onset of the COVID-19 pandemic in 2020.
Dockers CEO Simon Garlick painted a dire picture of the club's future in a club statement on 25 March 2020.
"While our club has faced its challenges before it is impossible to overstate the implications this crisis has for the very existence of the Fremantle Football Club."
This message justified severe austerity measures, including standing down more than 75 per cent of the club's staff. Mr Garlick took an honest approach with members, outlining the realities of the situation and framed the conversation in terms of the club's survival to put the cuts in context.
In an unfortunate situation, it was a clear, honest and direct communication.
On April 23 this year, Fremantle had to announce that fans would not be permitted at its home game against North Melbourne and the issuing of refunds was a central part of the release.
Given the different financial outlooks for each team, it's understandable that the Fremantle Dockers would make a point to provide assurances of refunds.
For the Eagles, it makes sense that communications would focus more on feelings than finances.
Despite different approaches, both clubs have successfully executed a clear, cohesive communications strategy in the face of a crisis.
So, what lessons can be learned from these communications?
1: Be honest and clear about the elements of the crisis you can control and acknowledge uncertainty when it is beyond your control.
2: Understand your audience.
3: Adapt your messaging and approach to suit your circumstances.
Follow these guidelines and you will be well positioned to maintain the trust and connection with your supporters in times of crisis.
---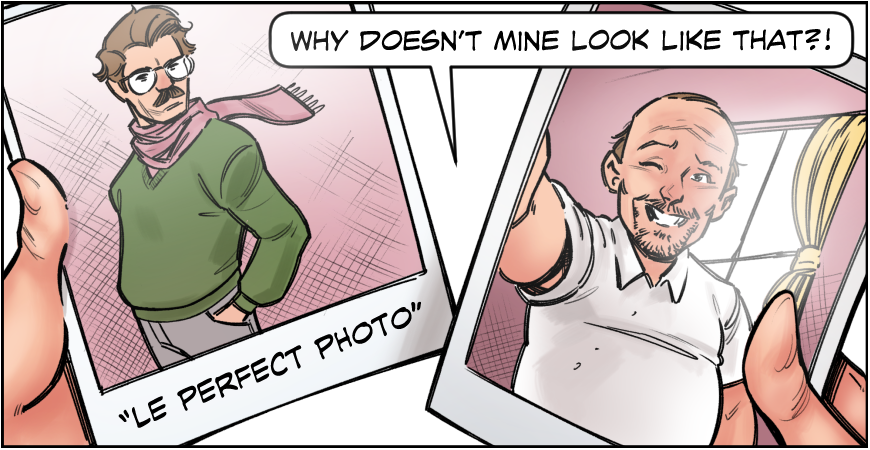 By Mark Ravi
When Facebook first started, most posts were text-based status updates or posts on people's wall.
With the increased availability of smartphones with cameras, it became easier for people to share photos and those that did got much more attention, sending text-only posts into the dustbin of digital history.
In 2015, when photos were well-established as the prominent post type on Facebook, Mark Zuckerberg predicted that video was going to be the future.
These days, it's extremely rare to see any post on Facebook without either a photo or a video accompanying it. Visuals are no longer optional if you're trying to not only catch and hold people's attention on social media, but get them to engage with your post.
This principle also applies to a news media strategy. A picture is still worth a thousand words, and good quality visuals can instantly communicate a story in a way even a perfectly crafted media release can't. The visuals you provide as part of a pitch to a media organisation can be the difference between your story getting picked up or left to languish in a journalist's inbox.
The use of the word 'provide' is key here because gone are the days when organisations pitching their stories to media could rely on newsrooms to consistently provide a photographer or a cameraperson to get vision.
To increase your chance of getting media coverage you need to ensure you have visuals available and later on I'll share some easy principles to improve photos as a starting point.
Organisations need to take more than a tick-box approach to visuals and should start thinking of what images could accompany a story as soon as they start putting it together rather than scrambling to arrange something at the last minute.
As an example, if it's a new or proposed property development, consider hiring a drone operator to fly over the land and give a better sense of space.
If it's a program or service you want to promote, then secure a case study who is happy to be the face of the story and set up a photo shoot.
Not all organisations with media needs will have the budget to hire or employ a professional photographer/videographer but the good news is that most modern smartphones can take a passable photo if five principles are considered:
Lighting – when organising a photo outside, try to avoid the middle of the day when the sun will be directly overhead and cast unflattering shadows on people. If you're shooting inside, be careful not to have the subject directly in front of a window or you'll cast their face/s into shadow and the photo won't be useable.
Framing – although portrait videos and photos are becoming more commonplace with the use of smartphones, landscape is still the best format for newspapers and other traditional outlets.
Selfies – while they are fine for a personal social media page, they should be avoided at all costs when taking photos for professional purposes.
Flash – while the use of flash by professional photographers can bring an image to life, the built-in flash on a smartphone will only make a photo look worse and should also be avoided.
Background – put some thought into what the background of your photo will be and try to shoot in a location that relates in some way to the context of the story you are trying to pitch.
These are just some of the steps that organisations can take to provide appropriate visuals with media releases without breaking the bank.
It might seem like a lot of work but putting in the effort to supply visuals can have multiple benefits.
Even if the journalist or news outlet doesn't deem your visuals of high enough quality, even a low-quality photo can demonstrate the potential visuals that could accompany a story and will increase the likelihood of the in-house photographer being assigned to the story.
Even if the story is not picked up by the media, having invested in visuals means you already have something to post on your own social media channels.
Ultimately, visuals are only one part of the process of getting media coverage – if an important one.
For more on enhancing media releases, see my colleague Rebecca Munro's eight tips on the subject from last week's edition of CGM Voice.
---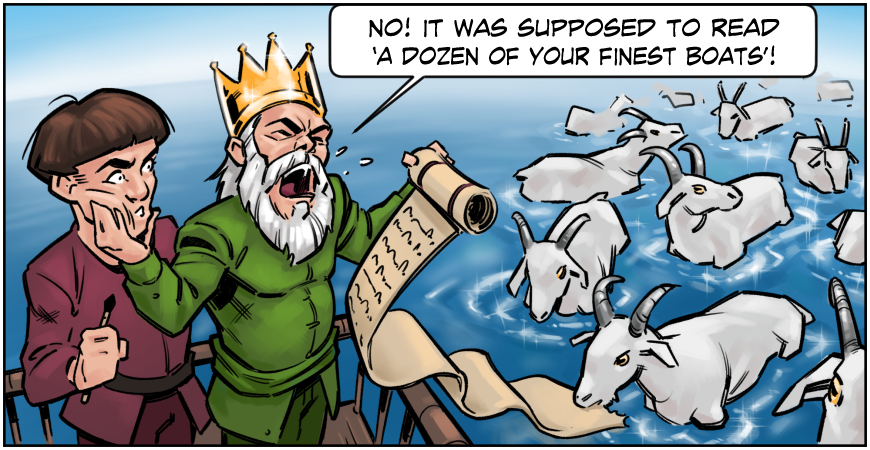 By Mark Ravi
In a world that is increasingly flooded with written content, organisations might have only a split second to make an impression on a reader.
While the most important part of any communication is the message, a superficial error in the copy could be the difference between the message cutting through or the intended audience getting side-tracked.
Not everyone reading articles and content will pick up on typos or grammatical errors, but, for those that do, minor errors can infuriate.
Examples abound in various fields where something has been lovingly crafted, only for a small, but jarring, mistake to undermine the whole product.
It was not so long ago that Game of Thrones held the collective imagination of audiences across the world, but the appearance of a stray coffee cup in one scene on the final season was quickly noticed and ridiculed.
Australia launched a new $50 note in October 2019 which was packed with technologies to prevent counterfeiting and make it more accessible, but it was also missing the final letter 'i' in the word responsibility.
Even the pinnacle of print journalism, The New York Times, is not immune to making mistakes, to the point where an anonymous Twitter account which regularly points out errors has amassed more than 13,000 followers.
While these examples are public, I'm sure anyone reading this could stroll through their newsfeed and pick out a few typos with little effort.
This begs the question, why are typos so common?
I believe there are three key reasons.
First, people rely too much on the autocorrect functions of digital devices.
While these can spot misspelled words and are getting increasingly sophisticated in understanding sentence structure, they were not foolproof.
Additionally, design programs used to create more visually creative documents might have limited error detection functions and can lead to mistakes appearing in the most visible content an organisation might produce, like posters or billboards.
Secondly, the prevalence of social media has increased the use of informal language to the point where even the use of the full stop has come under fire for its use in interpersonal communications as being aggressive and abrupt.
I don't suggest that every message anyone ever sends should be perfect, but the more you write and consume that style of writing, the harder it can be to revert back to formal English when necessary.
Finally, many copywriters, social media managers and journalists are having to post across different platforms with greater frequency and less oversight or support from editors.
At best, these sorts of mistakes illicit a simple apology and are quickly forgotten, as was the case with the Australian Government's misprint.
At worst, they cause tangible damage to the brand of the organisation responsible and can become emblematic of a broader decline in quality, as was the case for Game of Thrones and The New York Times.
Luckily, simple steps can be taken to limit obvious mistakes.
The first step is to be like Santa and check everything (at least) twice. Before hitting submit or publishing a post, take a moment to read through it again to check for obvious mistakes.
Of course, it's easy to miss the details of something you've written and re-written several times, so the next step is to recruit a fresh pair of eyes to do the final check of your work.
Someone reading something for the first time is much more likely to pick up on missing words and errors because they won't have the writer's intent colouring their perception of everything on the page.
The next tip is the trust your gut. If you're reading copy and something doesn't look quite right, then act on that instinct and spend a few seconds conducting a quick online search to see if this is a problem or situation others have encountered and already solved.
Finally, and most importantly, be consistent. There isn't always a single right answer about written English and elements like capitalisations, the use of hyphens and preferred terminology often came down to personal preference.
In these ambiguous situations, make sure that your organisation has a consistent approach to ensure all copy uses the same style and spoke in the same voice.
If it all seems like lot of effort to fix errors that only a few people might notice, consider the consequences if mistakes make their way into important documents and the wrong person notices.
Organisations with a reputation for quality that apply for government tenders might lose credibility if their proposal contains obvious errors and shareholders or investors could question the professionalism of a company if an annual report contains typos.
It might not be feasible to invest heavily in proofing every piece of writing you produce, when it comes to important or formal documents there is no reason why your copy shouldn't be perfect.
However, English is a tricky language and people can't detect mistakes they do not recognise, so consider engaging professionals to do the job for you.
NOTE: We have deliberately inserted several mistakes that weren't flagged by Microsoft Word, how many did you pick up on?
---