CGM Voices by author: Rebecca Boteler
Blogs by Author: Rebecca Boteler. [Show All]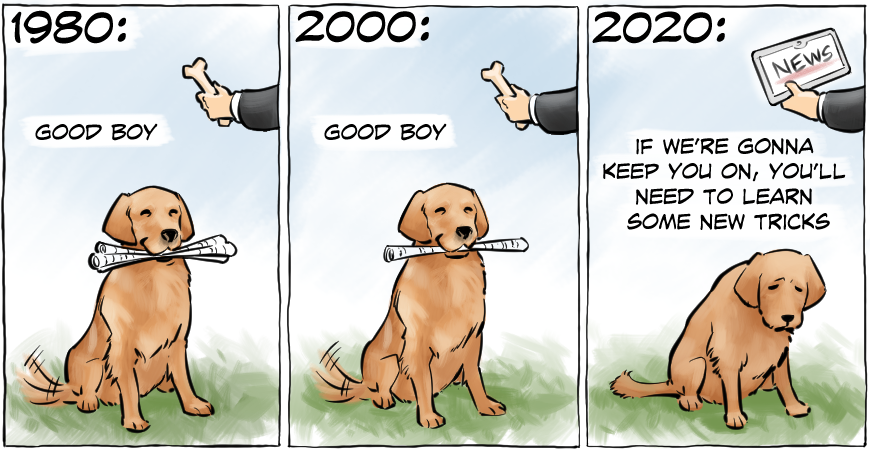 With Australia's media landscape continuing to shrink, new approaches are needed for organisations who want their messages and stories to reach their target audiences.
Falling newspaper sales, declining free-to-air TV audiences and the subsequent fall in advertising revenue made worse by the COVID-19 pandemic have again forced news organisations to cut their bottom lines.
In the past month, News Corp and the ABC both announced significant staffing cuts. News Corp so it can pursue its move toward digital production, after announcing it would stop printing 112 community and regional newspapers, and the ABC to save costs after the Federal Government's decision to freeze funding increases.
This latest round of cuts follows decisions this year by Buzzfeed Australia, which closed its Australian news operation, Network Ten, which scrapped its digital news site 10 Daily, and Foxtel, which cut more than 250 jobs as part of a restructure.
The COVID-19 pandemic hasn't helped the situation media outlets find themselves in, with advertising sales plunging as many businesses went into lockdown and stopped advertising their services. For media outlets already facing falling advertising revenue, partly due to the rise of streaming services, job and programming cuts have been the sad result.
But the news isn't all bad. After originally being targeted for closure, newswire service Australian Associated Press was brought back from the dead, after being saved by a consortium of investors and philanthropists. The West Australian newspaper is also having somewhat of a resurgence, bucking the national trend by increasing its audience by 4.5 per cent year on year, led by younger readers.
Despite the West's increase in readership, the amalgamation of our two major newspapers, when Seven West Media acquired the Sunday Times, and the subsequent buy-up of Community News has seen the diversity of our media landscape continue to contract in WA.
For those of us working in PR, this means fewer news outlets and journalists to pitch to, meaning we have to consider different strategies, as well as alternate ways of giving our clients a voice.
Fewer journalists at traditional outlets means those remaining are inundated with requests for coverage. Doing the groundwork ahead of time, knowing when to pitch, and having established and trusted working relationship are imperative to getting stories published in this environment.
Tailoring releases to media outlets, rather than sending them out en-masse, is critical, with producers and Chiefs of Staff having little tolerance for stories that aren't relevant to their audience.
Identifying what we can do to assist time poor journalists with case studies, photographs and other supportive content is also important.
The rise of independent online news sites provides an opportunity for a story to be published online if matched with the correct outlet. Online stories are more likely to be shared on the outlet's own social media channels, increasing audience reach, and can have better engagement through the use of video or interactive images.
Clients can also take responsibility for telling their stories directly by addressing their intended audience through a brand journalism practice on their own digital platforms. Doing so provides a home for media releases that have not been taken up by journalists, as well as human interest stories that lack a traditional news hook.
Podcasts are also an increasingly popular news source and there's one to suit almost any client's needs. Taking a strategic approach to engaging with this new medium can enable clients to reach new audiences and engage in a deeper conversation than traditional radio programs can offer.
Increased competition, financial pressures and technological innovation will ensure that the most recent changes to Australia's media landscape will not be the last. However, by continually monitoring these changes, as well as opportunities for innovation, we will ensure that our clients will always be able to get their message out.
---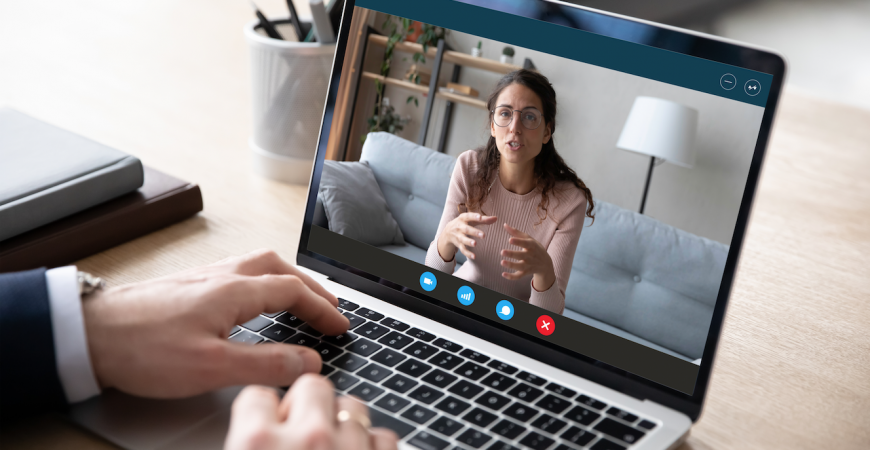 In the COVID-19 world, most of us have had to adapt to working via Zoom or other technology, and the media is no different. As social distancing and isolation kicked in, journalists quickly 'pivoted' from conducting interviews in person to doing them via webcam.

While this was not only necessary during isolation, it was also an efficient way of conducting interviews, both for the journalist and the interviewee. For those being interviewed, benefits included not having to leave the safety and comfort of their own home, feeling more at ease by conducting interviews in familiar surrounds, not having the uncomfortable sensation of having a big TV camera in their face and not even having to wear pants if they didn't feel like it (personally, I don't recommend this, just in case).

But despite these benefits, there are also many pitfalls to doing interviews via your webcam. As a viewer, I've found it fascinating getting a glimpse inside people's homes. But as a media advisor, I've often been alarmed about the quality of the interviews. Poor choices in background, camera angles and lighting can be, at best, amusing and, at worst, distracting. And that is where the danger lies: when viewers are distracted, you've lost your opportunity to get your message across, which is, presumably, why you agreed to do the interview in the first place.

And while we don't all need to have TV studio-quality set ups at home, there are a few things you can do to ensure your webcam interview isn't a disaster (and doesn't reveal more than you want it to).

Here are a few tips to help you navigate the brave new world of webcam interviews:

Find somewhere quiet. If there are other people in the house while you're doing your interview, find somewhere quiet and private to do the interview (preferably with a lockable door). We all remember the professor whose two children made an unscheduled appearance during a live BBC cross as their mortified mother commando rolled across the floor to retrieve them. And while it went viral, few people would remember what the point of the interview actually was.
Position the camera at your eyeline, or above, NOT below. I'm sure we have all seen up more people's nostrils than we ever thought possible. As a viewer, it's really hard to concentrate on what someone is saying when you're mentally counting their nose hairs. Putting the camera at eye level during your interview gives you a chance to connect with viewers to get your point across. It's also a much more flattering angle.
Choose your background carefully. You might love the 'tasteful' nude art hanging on the wall of your office, but think about whether it's really appropriate for viewers to see, or whether it could be a distraction. As well as removing any controversial or distracting items from behind you, you may want to consider actually placing items in your background that reflect the tone of the interview or illustrate the point you're trying to get across.
Choose a soft light. Any photographer will tell you that a yellowish, soft light is much more flattering than a harsh, white light.

Check your internet connection and webcam beforehand. It's a good idea to do a test, with or without the interviewer, before going live to air. Watching someone try and work out how to switch on their microphone does not make great viewing.
For more in depth interview skills, CGM Communications runs full media trainings, please contact: hello@cgmcommunications.com.au
---