CGM voices by author: Robbie Williamson
Blogs by Author: Robbie Williamson. [Show All]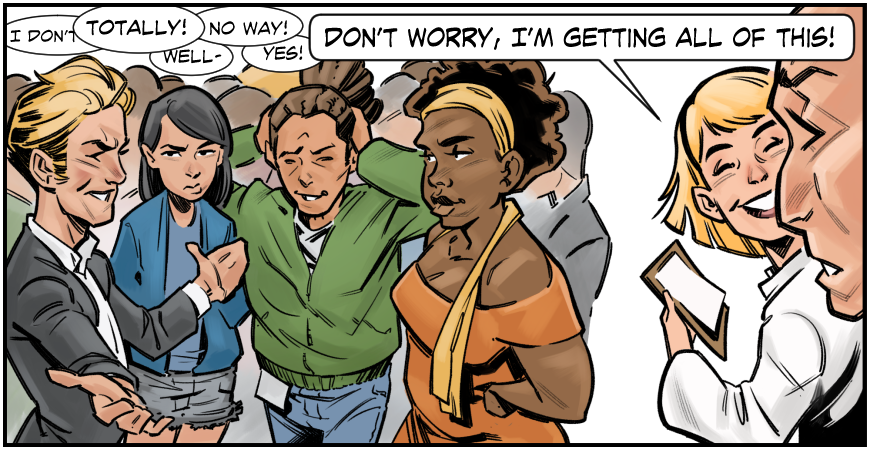 The most important aspect of any political, behavioural change or community campaign is to know your audience. The challenge is to know them well.
Advancements in surveying and polling technology have made gathering quantitative data more accessible than ever, and these are useful tools to understand things like brand awareness and perception, the important local issues, and voting preferences. That's knowing your audience and that's valuable to any campaign.
But to know your audience well you've got to delve deeper, and that's where qualitative data that can only be gathered by more nuanced and dialogue-driven approaches like focus groups come in.
A focus group is a small group discussion involving up to a dozen people, led by a professional moderator. Groups could be made up of undecided voters or people that fit the demographic profile of a target audience, such as members of a community where a major development is proposed, for example.
Focus groups offer campaigners and communications strategists an opportunity to hear the unfiltered, unbiased opinions of your target audience. It's not just about what issues are important or ranking the importance from a pre-approved list of issues (sometimes limited by the campaign's or organisation's biases), but how people feel about the issues, how people talk about the issues, and how people respond to messages and campaign material about the issues.
That's knowing your audience well.
To get the most out of your focus groups, there are four things to consider:
1) Select your participants carefully
If your focus group isn't representative of your target audience, then you're unlikely to collect valuable insights. Some panels are full of self-selecting, regular focus group attendees – the 'professionally opinionated' – that may not be in tune with your target audience. While it will often be more expensive, steer towards randomly sampled participants, potentially screened through a preliminary survey to ensure they genuinely reflect your target audience, whether that be geographical, demographic, behavioural or attitudinal criteria. As the saying goes, "garbage in, garbage out". Select your participants carefully up front and you'll set yourself up for meaningful insights.
2) Trust your researchers
If you've chosen the right research partner, you will be working with a skilled and experienced professional, who has recruited, facilitated and analysed many focus groups, across a broad range of issues, involving thousands of participants over time.
Trust them. The researcher's job is to manage a conversation that delivers on your research objectives. Be clear on what you want from the focus group, then let the researcher determine how best to get that information from the group.
If you're provided with the opportunity to view or listen to the focus group, pay close attention. Focus groups offer a unique opportunity to probe the 'shades of grey' of an issue, and the value is in the smaller details. How do people react when they first hear your case or see your advertisement or mail piece? How do they justify that response to others in the group? Why do they think a certain way about an issue? Do they change their position when presented with more information? What language and vocabulary do they use to describe the issue at hand?
However, you should also question the conclusions you draw from observing your focus group. Remember, you arrive with your own biases and theories and you should be careful not to be overly receptive to evidence that supports these. Instead, take notes, then discuss these with your researcher after the session.
Early focus groups can provide you with social, economic, market or political insights to help you shape a strategy and message that you can be confident in from the outset. If your budget allows, further focus groups over the life of the campaign can provide valuable information to help you tweak strategy and messaging, as well as determine whether the campaign is meeting its objectives.
If your campaign has an opponent, or opposing views are being expressed to your messaging, mid-campaign focus groups can also help you test responses to opposing arguments.
CGM has extensive experience in managing focus group programs on behalf of our clients. We always recommend a research-driven approach to campaign strategy, including focus groups where appropriate and where a campaign's budget permits. Campaigns that intend to invest significant resources into getting their message out should also invest in ensuring their message is effective with their target audience. Without research, messaging can be ineffective, at best, and do more harm than good, at worst.
While focus groups can require a significant investment of time and resources, it's worth it. Know your audience well and you'll set your campaign up for ultimate success.
---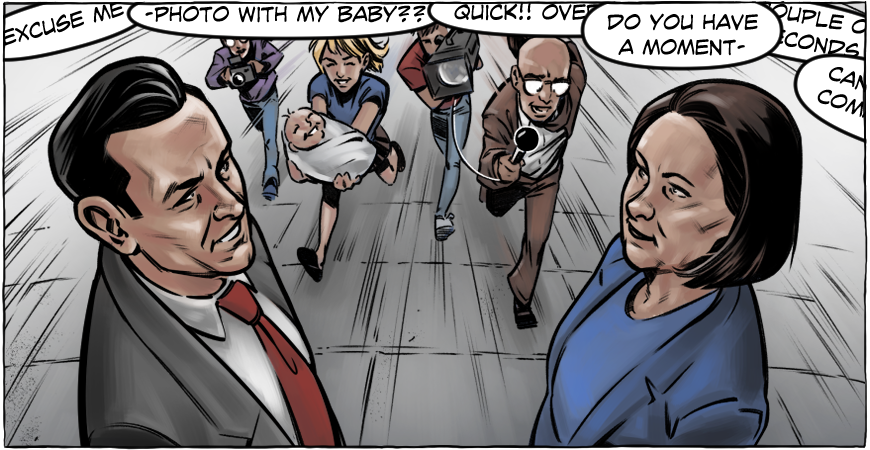 As the WA state election approaches, organisations are turning their minds from the immediate COVID-19 management phase to recovery and rebuilding.
There's no doubt every peak body, not-for-profit and major corporate player will be vying for attention and commitments from the government and opposition in the lead up to March 2021. So, how do you make your 'ask' stand out?
Here are our three tips to set your organisation up for success.
First, position your 'ask' as a win/win, for both your organisation and the Western Australian community.
Fortunately, the State Government has already told us what a win for the community looks like. Although deferred due to COVID-19, the Our Priorities whole-of-government targets provided a clear outline of what the government hoped to achieve and what it was focusing on. The government has since identified the five key COVID recovery areas of health, economic and infrastructure, social, industry, and regions.
By aligning your 'ask' to one or more of these areas, you'll position yourself as a partner with government while supporting the entire Western Australian community.
Second, demonstrate stakeholder support.
Showing broad community or industry support for an 'ask' does two things: first, it validates the idea as good policy; and second, it signals to government and opposition that your 'ask' is good politics.
Politicians want to be community connectors. By demonstrating that you've reached out to community and industry stakeholders, you'll provide government and opposition a path to reach them too.
Third, get in early.
You can be certain January will be a political write-off, as parties cement their final campaign plans and voters gradually return from holiday mode (and couldn't think of anything worse than hearing from politicians). February and March will be filled with wall-to-wall announcements and campaign events. Timing will be crucial to your chances of success, and this year's State Budget now falling in October certainly throws a spanner in the works.
Now is the time to finalise your 'ask'. If you act quickly, you can be a part of the government's budget thinking AND the election commitment thinking of both government and opposition. Then, if the budget doesn't deliver for you, the weeks following could still provide an opportunity heading into the election.
So, how do you reach politicians in an election year? Make your 'ask' a win/win, demonstrate stakeholder support and get in early.
If you do these three things, you should be celebrating on 13 March 2021, no matter the outcome.
---