CGM Voices by author: Victoria Green
Blogs by Author: Victoria Green. [Show All]
This is the year where the phrase 'change is the only constant' took on a whole new meaning. Every aspect of our lives has been impacted in some way by COVID-19, and as we embark on our 'new normal' here in Western Australia with the introduction of the controlled border, let's take stock of what this means for community engagement.
Traditionally, community engagement has been very much a physical endeavour. Best practice dictated that community groups, reference groups and committees were brought together around issues to debate, guide and provide feedback.
Honestly, is there anything better than real grassroots community engagement where passionate members of the community come together, the private sector listens, and together a real difference is made in the community? More often than not, this is achieved by sitting in a circle in a community hall, using an abundance of post-it notes and drinking lots of coffee.
At the height of the pandemic, we had to innovate and use methods that avoided social interaction. Far from being a diluted version of best practice, this move to digital platforms opened up a whole world of accessibility, and dare I say it, accountability.
Yes, a Zoom or Teams reference group might not be quite as engaging as a face-to-face meeting. Still, it has enabled people from anywhere, and with commitments that would previously have prevented them from participating to take part and have a say – which at the end of the day is what it's all about. Community members were also provided with access to council meetings and other deliberations that yes, they could have physically attended before, but how many people have the time?
Last week marked seven months with no community transmission in WA, and this weekend our hard border turned into a controlled border with health screening and COVID testing, as well as no quarantine measures in place for interstate travellers from TAS, QLD, SA, ACT and NT. Although, as quickly as the controlled border went live, an outbreak in South Australia meant that quarantine measures were reintroduced, emphasising the uncertainty that our new normal brings.
Everyone will have their view on the controlled border, but as community practitioners, the most important thing we can do is understand the mood of the public and ensure that whatever method we choose to use to engage, we make them feel comfortable so they continue to provide their invaluable feedback. Let's remember that the 'community' is also not a homogenous group. Vulnerable groups such as the elderly may be particularly concerned, and digital methods may not be their preference so putting ourselves in the shoes of the community will continue to be important.
Some things to consider:
Revisit your COVID-Safe plans in light of the new environment;
Things may change rapidly, be prepared to adapt and evolve quickly;
Hybrid engagement may be a good option, providing in-person and digital alternatives; and
Maintain physical distancing where possible, encourage good hygiene (always bring hand sanitizer) and encourage participants to stay home if they're unwell.
Whatever the next phase of this pandemic holds, we need to ensure that communities continue to have their say over decisions that affect their lives. As they say, never waste a crisis, and when it comes to community engagement, we may look back at 2020 and see it as a time when the need for innovation led to a more accessible and highly responsive new normal – which I believe can only be a good thing.
---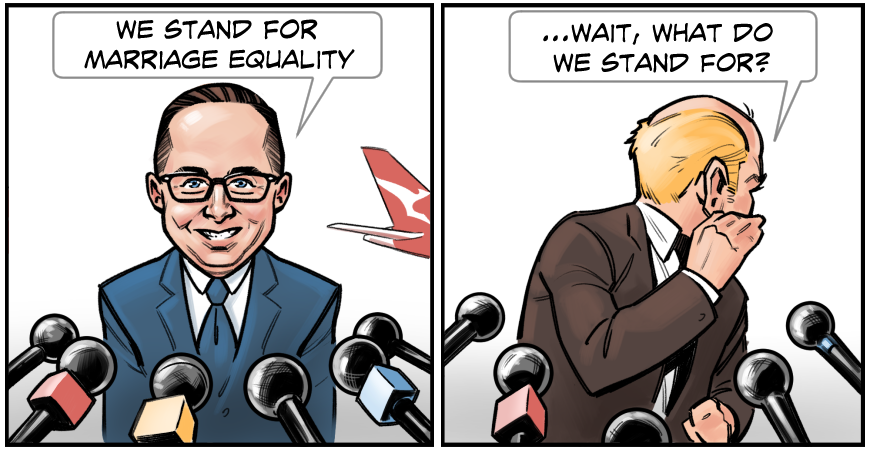 In an era of global economies, more than ever before, companies are intrinsically linked with the people that run them, and CEOs can be their best (or worst) brand ambassadors.
So, why should companies consider increasing the profile of their CEOs? Is the risk worth the reward? Advancing corporate responsibility initiatives, delivering industry and policy reform, progressing business priorities and bolstering the brand are all excellent reasons. In today's world, being a faceless organisation in a community can come at a cost, with reputation and loyalty becoming more difficult to establish and maintain during the ebbs and flows of business. Whereas a local face and identity can add real value to your brand – and your bottom line.
The public wants to see action on things they care about, and they believe it is the role of business to lead from the front on significant social and industry issues. It's not enough to fly under the radar. However, there are risks, and having a position on a societal issue can be polarising if the position taken isn't authentic and overwhelmingly supported by both the business and the Board.
Consumers and employees alike want to know whether they believe in what the CEO stands for. By positively contributing to the overall brand identity, the CEO can help build a more personal relationship that will help them through the good and not so good times.
So, what should leaders, or anyone who wants to raise their profile, consider?
Passion is the most crucial ingredient when it comes to profile raising. Unless a CEO is personally invested in either the issues they are championing, or building their profile – the task is near impossible. Authenticity needs to be at the core of the proposition, and if a leader is not personally invested and just going through the motions then this can be spotted from a mile off, doing more damage than good.
Find a niche and repeat, repeat, repeat. The magic combination of relevance, timeliness and authority will help identify topics and issues that make the most sense to champion. A CEO needs to be able to speak with authority on the topic, but unless it's part of public conversation at that time, it will fall on deaf ears. Alan Joyce is an excellent example of a leader who is intrinsically linked with a household brand.
As a leader in business, he's quite rightly taken a stand on several issues. One issue that he was particularly passionate about was marriage equality. Mr Joyce, who is openly gay, threw his weight and the weight of Qantas behind the Yes campaign. Although Mr Joyce was subject to both positive and negative publicity due to his position on marriage equality, he used his profile effectively to urge other business leaders not to be silent. Passion, relevance, timeliness and authority – the perfect combination.
When building your plan, there are so many opportunities available to you. Host an industry roundtable, petition Government, campaign on social media, bring community members together, sponsor relevant initiatives, use a keynote to make a point or write an op-ed. Ideally, do all of the above. Whatever the method, it's not enough for leaders to only have a position on a topic anymore. Actions speak louder than words and beliefs, and the public want to see concrete examples of actions being taken on issues that matter to them.
Finally, building the brand through personal profile raising doesn't have to be the sole domain of a CEO or managing director. If appropriate, map out topics and opportunities for executive or non-executive directors to help progress business and social priorities. But make sure that messaging and activities are coordinated and complementary at all times.
Mr Joyce summed it up nicely during the marriage equality campaign, "I think corporate Australia, if it's to fix the reputation it has out there, needs to be vocal on social issues. That's what good businesses do. They are part of society, they help promote societal change, and help promote what's good for our people."
---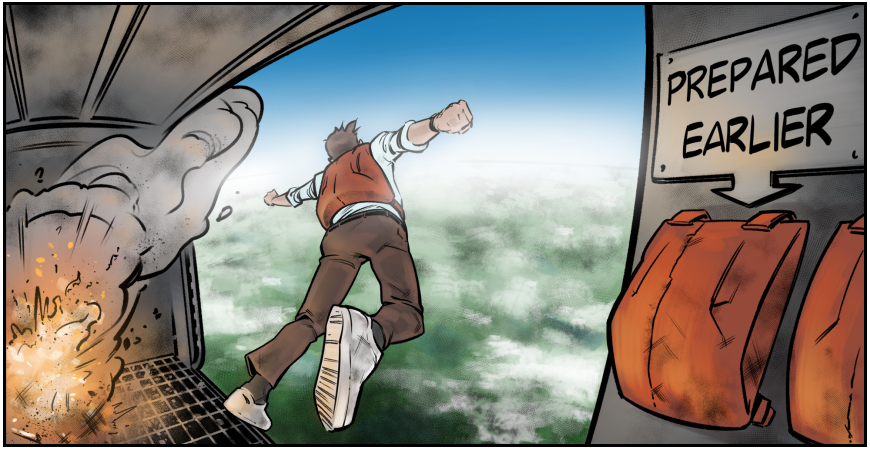 Preparation, preparation, preparation is your best defence when it comes to protecting your reputation during a crisis. But what if you haven't prepared, and you find yourself in a situation which presents intense difficulty, complexity or danger – what should you do?
The first step is to understand when you are in a crisis situation. Not all crisis scenarios are straight-forward, and declaring a crisis is always a judgement call. If uncertainty exists, I tend to err on the side of prudent overreaction.
Heathrow Airport is widely recognised as leader in crisis communication. During my time leading crisis communications at the airport, scenarios from emergency landings, protest and hostage situations to baggage system failures were desk-topped, simulated and documented within an inch of their life. At Heathrow this is totally appropriate, as almost all of these scenarios became reality, and this level of preparation gave everyone the confidence to do a good job under immense pressure – on a regular basis.
But what if you're not a large organisation with a huge number of corporate affairs resources. What should you do then when your reputation is at stake?
If you find yourself in this situation, the best piece of advice I can give you is to plan your approach and messaging around the 3 C's of crisis.
Care and concern
Before you do anything else, as many people would do naturally, acknowledge your concern for those who have been adversely affected by the crisis, and express your empathy and care for their wellbeing – physical or mental.
Control
Empathy is one thing, but the public, stakeholders and your employees want to know what you're doing to get the situation under control now, so share what immediate steps you've taken to try to resolve the crisis situation.
Commitment
After the initial shock or reaction, to help rebuild your reputation, you must show what longer-term commitments you're making to avoid a repeat of the situation.
The State Government are delivering a masterclass in crisis management during the COVID-19 pandemic. In addition to clear, simple messages, delivered regularly, they showed care initially for those who contracted the virus, for families of those who had passed away, for impacted industries, the unemployed and more recently for Victorians. Controls were communicated almost straight away, which were then finessed into a clear staged approach as the situation escalated. Lockdown conditions were explained as more controls were put in place. Commitment is where they have been particularly strong. Hard border - say no more.
At CGM Communications, we have an integrated offering for crisis and all communication needs. We can not only help you prepare, prepare, prepare, but if you find yourself in a situation where you need a team who can work with you to deliver effective crisis communications quickly, then we're here to help.
---